School Discounts
School Discounts
Would you like to introduce Hackers \' Epoch Cybersecurity Card Game – STUDENT Edition to your classroom? Send us an email (see below) with the name of your school or organization and let us know!
The Student Edition has the same cards as the Classic Edition which is currently being sold on Amazon for $19.99. The major difference is that the Student Edition boxes are not marked for retail sale.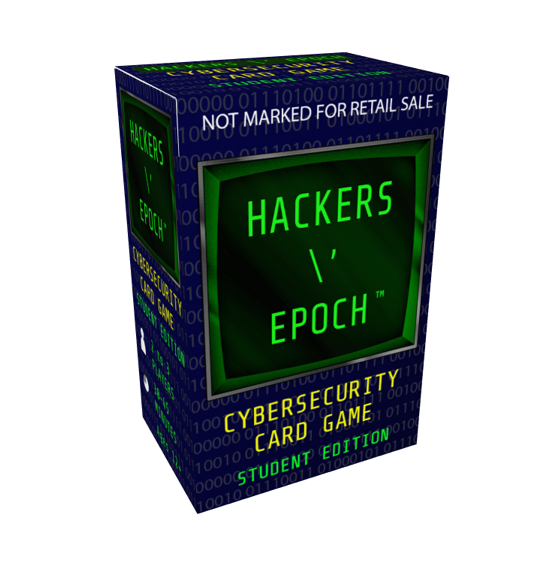 We have the following discounts available for the Student Edition:
20 Games — 20% Discount (Currently $15.99 each)
50 Games — 30% Discount (Currently $13.99 each)
80 Games — 40% Discount (Currently $11.99 each)
Another Amount? Let us know!
If you would like to purchase one of these, let us know and we'll send you a link once we've verified the email address and other contact information.
Our printing service provider is in the USA and their completion times can vary, so please allow anywhere from 4 to 6 weeks for delivery. If you need a rush shipment, please let us know and we'll let you know what's possible.
Send your bulk request email to the address below: